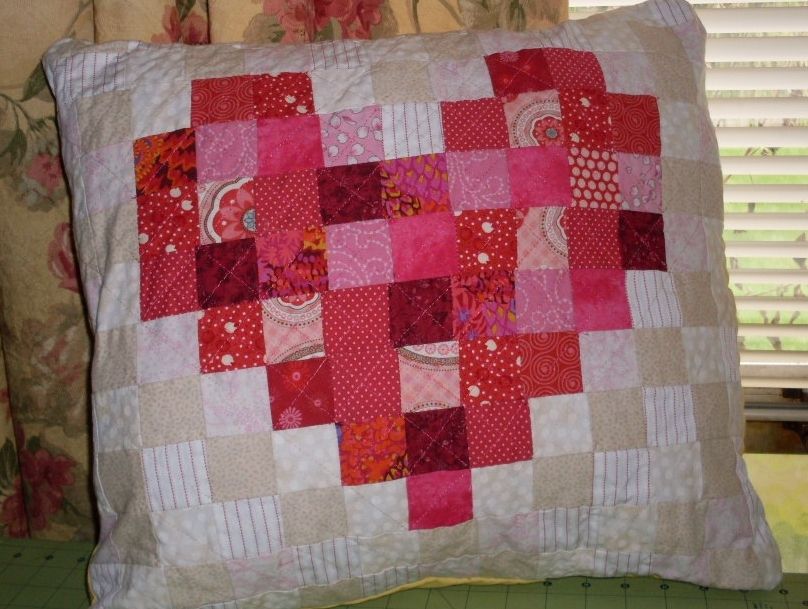 In honor of the day, I decided to pull together all my heart projects....all two of them!! Actually there are a couple of pincushions given as gifts but I don't have pictures of them. The large quilt is from Kathy Doughty's book
Adding Layers
. It's 84 x 84 and I quilted it in three sections with my 1957 Brother machine.
The heart pillow was inspired by a blog post from
Blue Elephant Stitches
. My squares finish at 1.5 inches.
I seem to have a problem with seasonal projects....I always feel that it's too early to start and all of a sudden it's too late. I think that I'll pull out all my unfinished Christmas projects in June so I can have a Christmas in July! Maybe I'll have some finished Christmas quilts in December then.